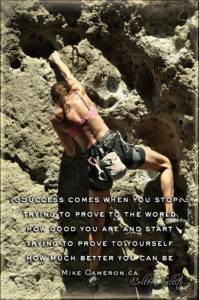 The woman in this picture is Colleen Sillito. I met Colleen in junior high; we ran track together. In October of 2015, Colleen was killed in her driveway by an ex-boyfriend. The world lost an artist, a musician, a loving, altruistic, kind, funny, insightful, mother of five, and lover of one of the most amazing men I've ever met, Michael Cameron. I'd not been in contact with Colleen for years when she died, but through Michael I came to know her as an adult and to appreciate her belief that one should live with no regrets so that, at the end of the day, whenever that is, there are no "what ifs?" to haunt us.
Maybe it is because I am just one year and one month from turning 50, but my own mortality is suddenly very present in my mind. I find myself thinking about all the things I still want to do. It's not that I haven't done things; I finished bucket list #1 in 2010. However, I've long preached to my students and to others that everyone has a purpose. I believe that our passions direct us to our gifts and our gifts direct us to our purposes. So I know there are more things to do–that I'm meant to do– and I'm on the hunt for them.
One of my gifts, simple though it may seem, is that I am a little less likely than the average bear to let an idea pass through my mind and slip away unnoticed. That is not to say that all of my ideas are good ones; they are not, of course. But I am a little more likely to say, "let's try this" than others. What this means is that I listen to  my gut and follow its lead more often than not. Lately, my gut has been talking nonstop and encouraging me to take on some new challenges. I'm a bit overwhelmed, to tell the truth, by the number of ideas that are flooding my mind, all of which are exciting to me. My life feels like a huge adventure that is about to unfold and I am both excited and nervous. Those two emotions are a powerful combination! They make fecund terrain for moments of metamorphoses.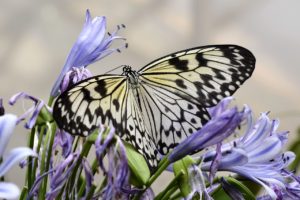 One of the reasons I started this blog was so I could share the ideas and possibilities that I'm pondering and exploring. For example, becoming a wedding officiant, working on a life coaching course with my friend and mentor Kelley Moore of  See Your Possibilities, and finding opportunities for additional streams of income that I can earn from home to support my horse showing habit and passion. As the song goes, "This is my life. It's now or never. I ain't going to live forever. I just want to live while I'm alive." So I'm alive and I'm living and I'm ready to see–no, I'm ready to decide– what today and tomorrow and the rest of the future holds.
What about you?  Has your "now or never" shown up and begged to be acknowledged? Are you ignoring it or paying close attention? And are you ready to join me in exploring the next stage of this crazy journey we're on?