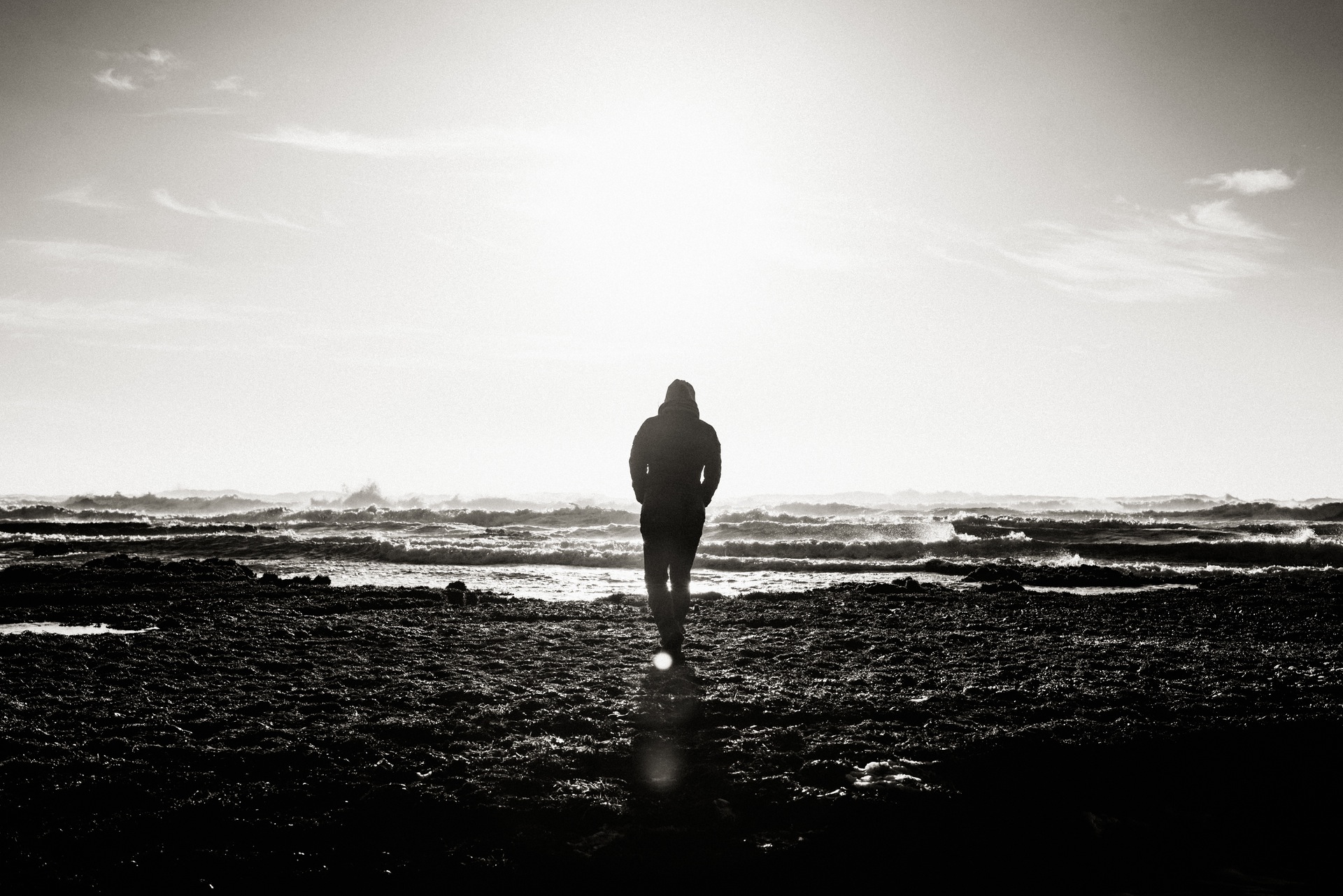 It is okay not to be okay. This I have learned from two friends and my significant other who have lost children to terrible diseases in the recent past. I don't know that anyone can truly "get" the enormity of the grief that comes with losing a child unless one has actually lost a child. However, I believe my friends and partner when they talk about how heavy that grief is at times. It sounds unbearable and yet it must be borne.
People say the most insensitive things to parents who've lost children. More often than you'd imagine, people (and I'm willing to bet I've been one of them) say things that they intend to be comforting, but which feel like daggers to the heart of a grieving parent. For example, someone told one of my friends that, although it is a terrible thing to lose a child, it would have been worse if she'd lost her husband because then her other daughters wouldn't have a dad. Evidently, the loss of sister didn't rank as high on the scale of bad things that happen in that person's eyes. Attempting to rank the significance of another's loss is always a bad idea.
Time Does Not Heal All Wounds
My friends have taught me that time does not heal all wounds. In fact, when it comes to losing a child, the opposite may be true. That is, for many parents who've lost a child, grief actually intensifies over time. One friend shared that she'd expected her pain to be less acute once the first anniversary of the death of her daughter had passed. That was not the case. On the contrary, as the numbness that set in immediately after her daughter died wore off, the pain became more acute.
If that didn't already suck enough, others sometimes assume that time has done its healing thing. They may expect the grieving parent to be ready to "move on." It's almost like there's an unwritten statute of limitations about how long a grieving parent can take to settle into a new normal. Whether we like to admit it or not, many people secretly hope that the new normal will relieve others from having to tippy-toe around the discomfort of navigating another's grief. Such hope, unspoken or not, conscious or not, risks making a grieving parent hide his or her grief, in the interest of others' comfort. So begins an existence that may feel inauthentic to the person living it.
Sometimes asking how someone is doing is more about the asker than the askee. Maybe we ask because we want the other person to say "I'm okay." After all, "I'm okay" signals that we don't have to navigate an encounter with a grieving person. I'm not saying we don't want our friends to be okay. Of course we do. Let's be honest though. A friendship, or any relationship for that matter, is much easier when those pesky emotions like grief don't get in the way of what is easy and comfortable.
My significant other just lost his son. I am seeing what that grief looks like up close. I want it to go away, but I know it is here to stay.
My goal is to resist any self-serving urge to try and move him into a "better" space where grief isn't as visible and life is more fun. I know that a grieving person might not even be able to imagine such a space, let alone go there when invited. It's important that I learn to be okay with his not-okayness.
This is new terrain for me. It's hard to resist repeating the scripts that are supposed to make others feel better. They may work in some instances, but they have no impact on the pain of a grieving parent. When it comes to a parent's grief over the loss of a child, nothing can or will fix what isn't okay. Not now and not ever. That sucks.
I suspect there is a love language in which to communicate with grieving parents. I'm trying to learn what that language is and how to speak it. I know I'm going to fail often in my attempts. I'm going to try anyway. When you love someone, that's just what you do.